Drawin'kids and its multifunctional colouring table for child
Drawin' Shop
What they say about us

We ship worldwide

Free shipping to France, Belgium and Luxembourg
From 90€ purchase

Safe transaction
3D Secure

Customer support
Responses within 24 hours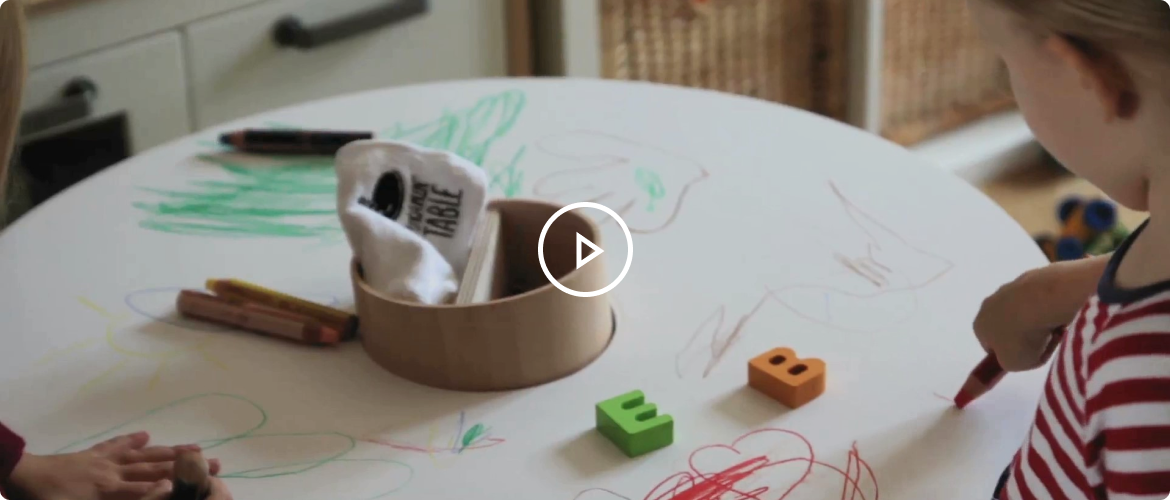 FOLLOW US ON INSTAGRAM
Share your favorite creative moment with your kids with #drawintable and #drawinkids!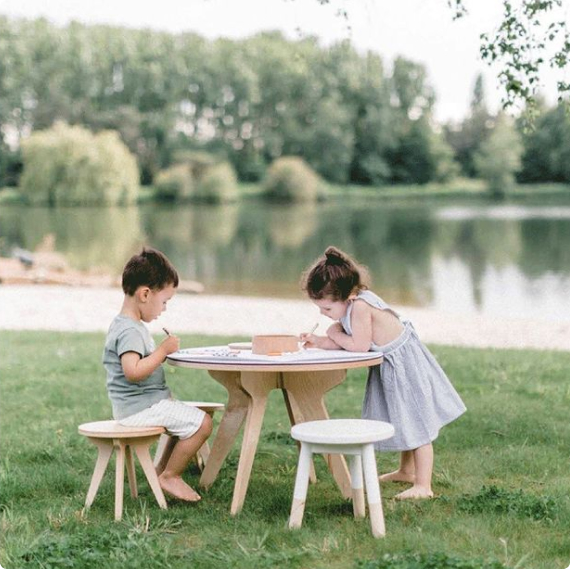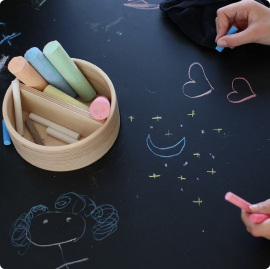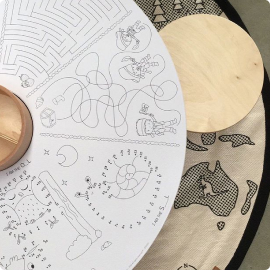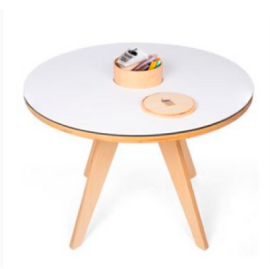 An original colouring table
Drawin'kids has created an original colouring table especially for children. Children can draw on their table, easily accessible because it is at their height (H48cm). They can even draw with their brothers and sisters or their friends. But colouring is not the only activity offered by Drawin'kids. The colouring table is multifunctional. Thus, depending on the mood of the moment: children can draw, color, play, express their imagination and creativity around a reversible tray and coloring, or even lunch.
Its name: The Drawin'table
The Drawin'table is a smart drawing table with a minimalist and Scandinavian design, invented and created for children!
A drawing table for children
Our children's drawing table has several colouring surfaces: the child can draw or colour on white or themed sheets, but also draw on a velleda surface and a chalk surface.
Stools specially adapted to children
Our children's stools have the same design as the multifunctional colouring table. With a height of 28 cm, they are especially suitable for children from the age of 2 years.
Children's furniture that fits in every room
A furniture for children that fits all rooms of the house: children's room, playroom, living room. The coloring table of Drawin'kids is a real furniture for children in wood, original, Scandinavian design that is very often found in the living room or dining room.
A selection of special coloring sheets
Drawin'kids offers a selection of special colouring sheets for the Drawin'table. The colouring sheets represent animals, cartoon characters (Masha and the Bear, Miffy Bunny), but also cities, plants, seasons, educational games, etc. The colouring sheets are available in a refill pack of 20 sheets: 10 white sheets + 10 colouring sheets.
A range of colouring accessories
Drawin'kids offers a wide selection of colouring accessories from the brand MAPED.
From classic colouring pencils to glitter felt pens!
We find among the selection of colouring pencils of Drawin'kids: chalks, coloured pencils, ultra-washable markers, erasable markers, wax pencils and baby pencils for the youngest. Drawin'kids also proposes original colouring pencils for the biggest, such as the felt pencils with glitter and the magic pencils which change colour !