In a world that constantly tries to keep children indoors and behind screens, it's refreshing to see a product that encourages children to get up and be creative. The Drawin'table is exactly that: a round table designed for children that allows them to draw and colour without having to worry about making a mess. Its simple design and fun colours are sure to appeal to children, while its functionality will delight parents. So why not ditch the TV screen this weekend and let your kids have fun with the Drawin'table, the round drawing table?
The Drawin'table is a multifunctional round table for children.
Its round format makes it friendly: it can accommodate up to 4 children for the Home version whose diameter is 70cm. The XXL version can accommodate up to 6 children. This one has a diameter of 90cm.
Drawin'kids has created an original colouring table especially for children. Children can draw on their table, easily accessible because it is at their height (H48cm). They can even draw with their brothers and sisters or their friends.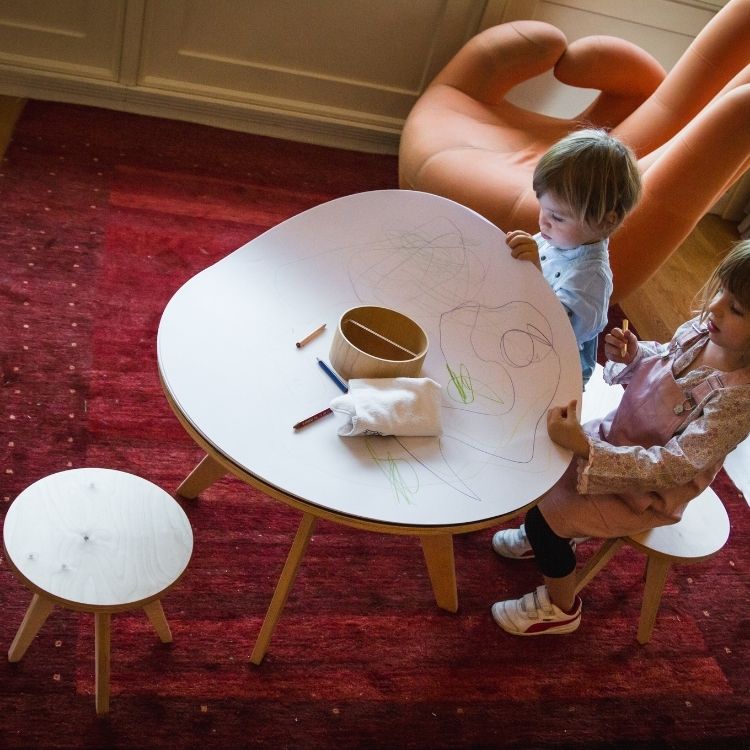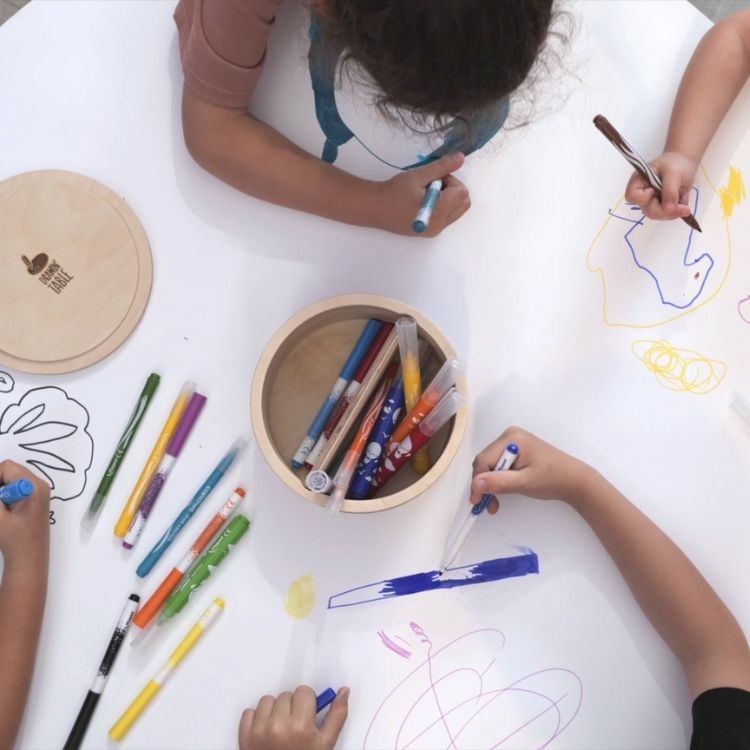 A round drawing table for children
Our round drawing table for children offers several drawing supports: thus the child will be able to draw on white sheets but also to draw on a velleda surface and a chalk surface.
But drawing is not the only activity proposed by Drawin'kids. The round drawing table for children is multifunctional. So, depending on the mood of the moment: children can draw, colour, play, express their imagination and creativity around a reversible tray and colouring, or even have lunch.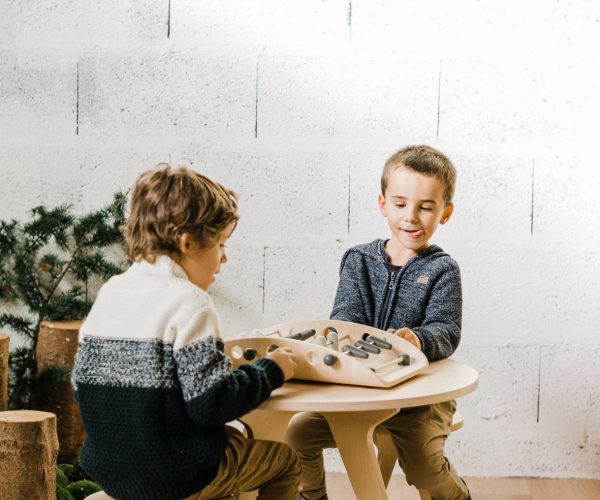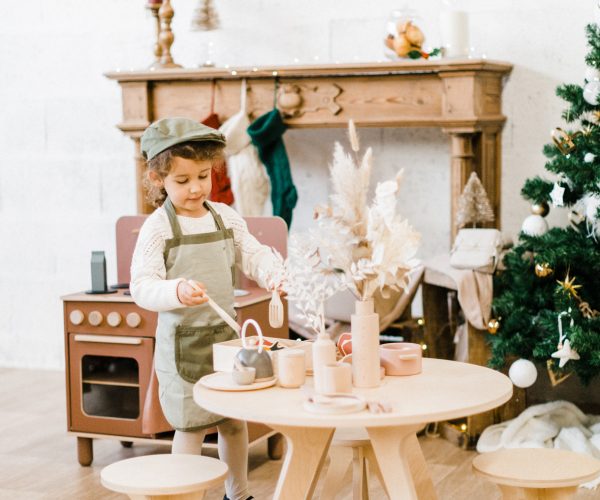 Our round table is also a colouring table: Drawin'kids offers more than 40 different XXL colouring sheets.
Drawin'kids offers a whole selection of special colouring sheets for the Drawin'table. The colouring sheets represent animals, cartoon characters (Masha and the Bear, Miffy Bunny), but also cities, plants, seasons, educational games, etc. The colouring sheets are available in a refill pack of 20 sheets: 10 white sheets + 10 colouring sheets.
The colouring sheets come in a refill pack of 20 sheets: 10 white sheets + 10 colouring sheets. The sheets can be turned over and used on the other side without any risk of transparency. This means that there are actually 40 drawing surfaces!
Finally, the sheets are heavy weight (200gr/m2), so there is no transparency on the back of the sheet when the child draws with felt pens.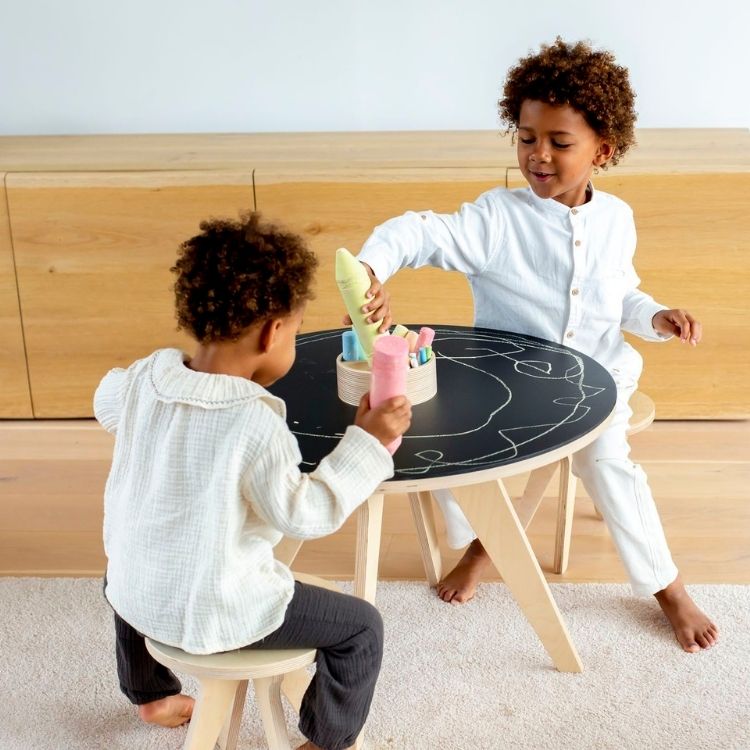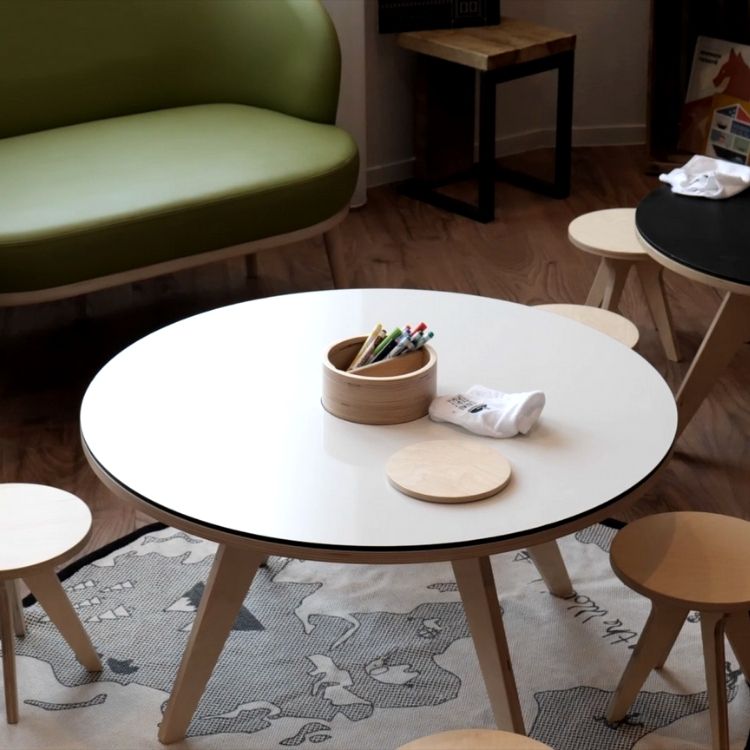 A large table for children: The Drawin'table XXL version
To meet the demand of large families and childcare professionals, we have created an XXL version of the Drawin'table.
Thanks to its 90cm diameter, the large round table can accommodate up to 6 children.
A wooden table and chairs
Our stools and chairs for children have the same design as the multifunctional colouring table. With a height of 28 cm, they are especially suitable for children from the age of 2 years. The Bunny chair is original because of its backrest in the shape of rabbit ears.
Children's furniture that fits all spaces
It is a furniture for children that fits all rooms of the house: children's room, playroom, living room.  The coloring table of Drawin'kids is a real furniture for children in wood, original, Scandinavian design that is very often found in the living room or dining room.
It is also a furniture adapted to the professionals of the Early Childhood, but also to the hoteliers, the liberal professions, the bookshops, etc.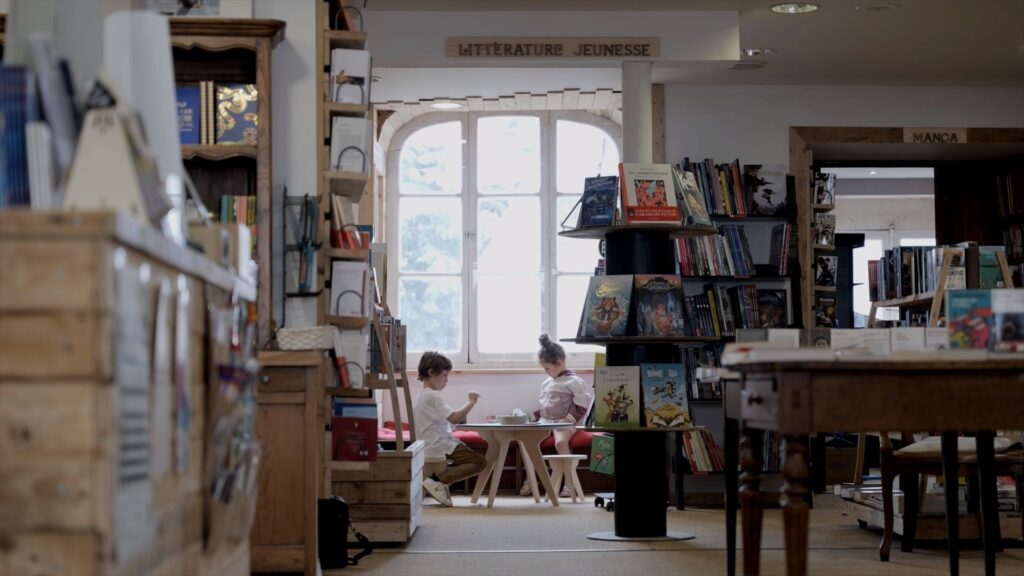 Livraison dans le monde entier

Livraison offerte en Europe*
à partir de 90€ d'achat

Transaction sécurisée 3D Secure

Service client réactif
Réponse sous 24h