Put the right furniture in your daycare's playroom ! The Drawin'Table is a multifunctional drawing table, at child height, for children from 2 years old. It is perfectly suited to the play corners of childcare centres.
A friendly and adapted piece of daycare furniture
Specially designed and adapted for children (H48cm), the Drawin'Table is an ideal piece of daycare furniture. At their height and therefore at their disposal, children can use it independently. Depending on the model chosen, the drawing table can accommodate up to 6 children for the XXL version and up to 4 for the "Home" version.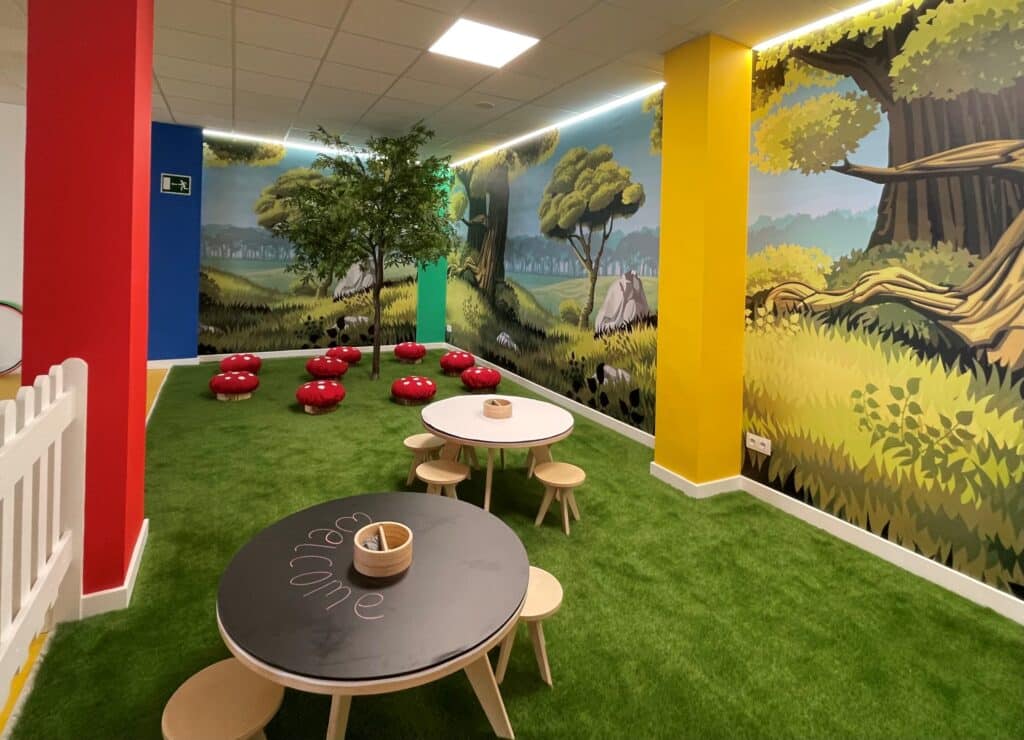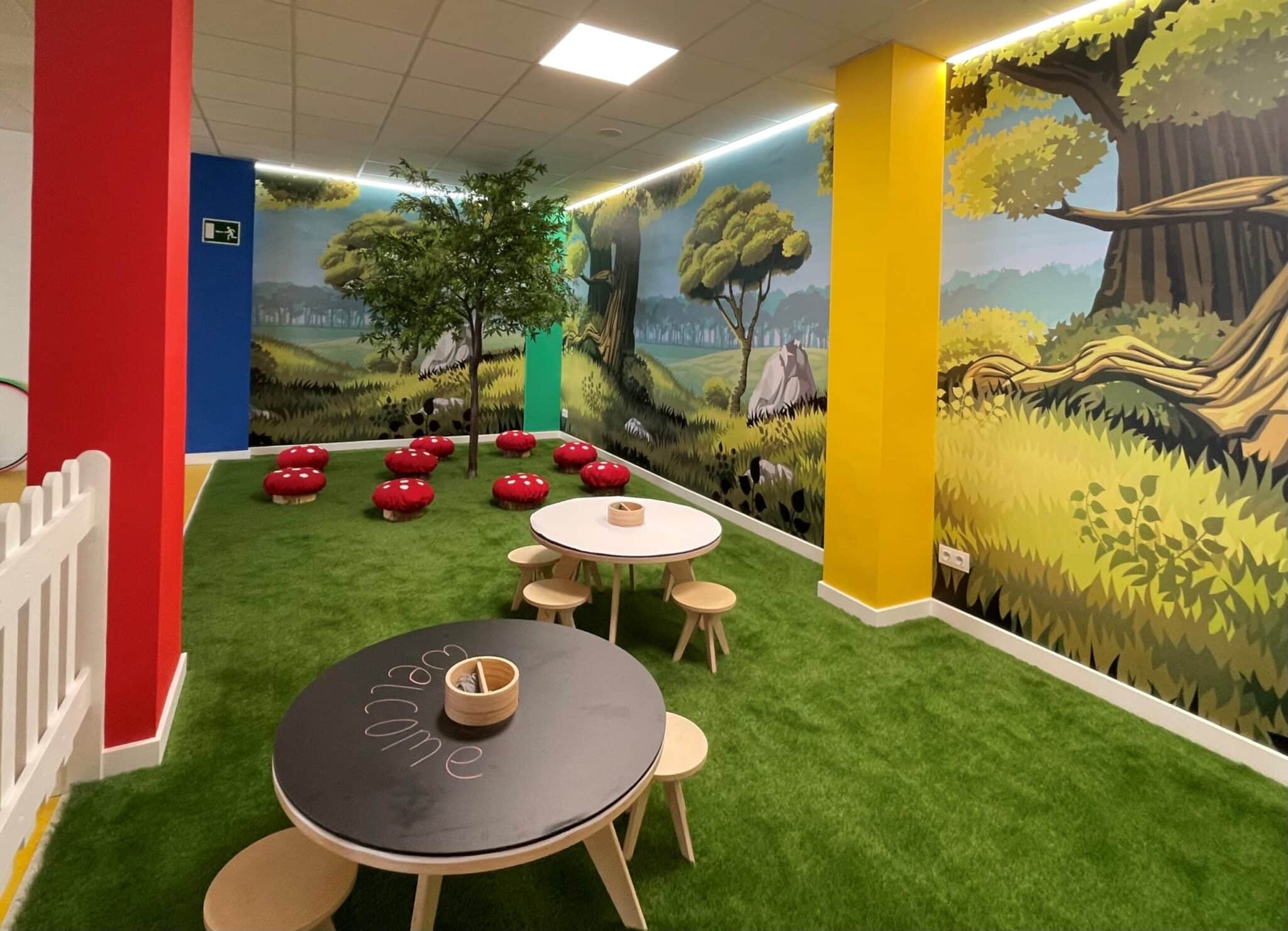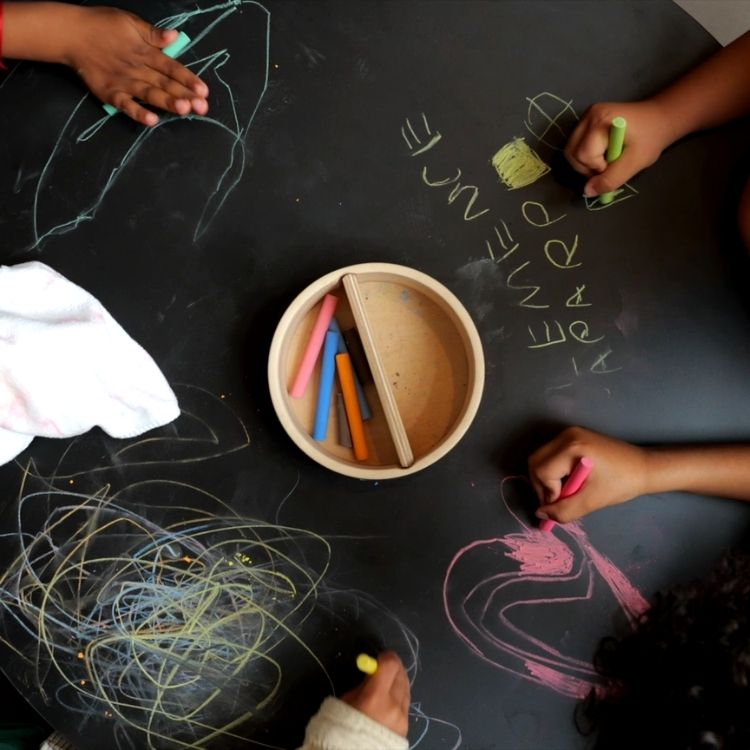 A little extra while waiting for mum or dad
At an age when the development of motor skills and coordination is important, creative activities are very present in daycare centres. The Drawin'Table is a piece of daycare furniture that allows little artists to stimulate their creativity and express their imagination. Keeping busy, smart and screen-free!
An intelligent table for daycare
The Drawin'table is said to be intelligent thanks to its interchangeable supports. Depending on the mood of the moment, children can draw or colour :
on the chalk and Velleda tray(reversible support)
on white or themed sheets
They can also simply play on the table, once the supports and sheets are removed.
Finally, the Drawin'table will be perfect for snack time: its wood is varnished and therefore easy to clean.
Several refills of special sheets designed for the Drawin'Table are available on the site. The sheets represent animals, cartoon characters (Masha and the Bear, Miffy Bunny), but also cities, plants, seasons, educational games, etc.
The colouring sheets come in a refill pack of 20 sheets: 10 white sheets + 10 colouring sheets. The sheets can be turned over and used on the other side without any risk of transparency. This means that there are actually 40 drawing surfaces!
Finally, the sheets are heavy weight (200gr/m2), so there is no transparency on the back of the sheet when the child draws with felt pens.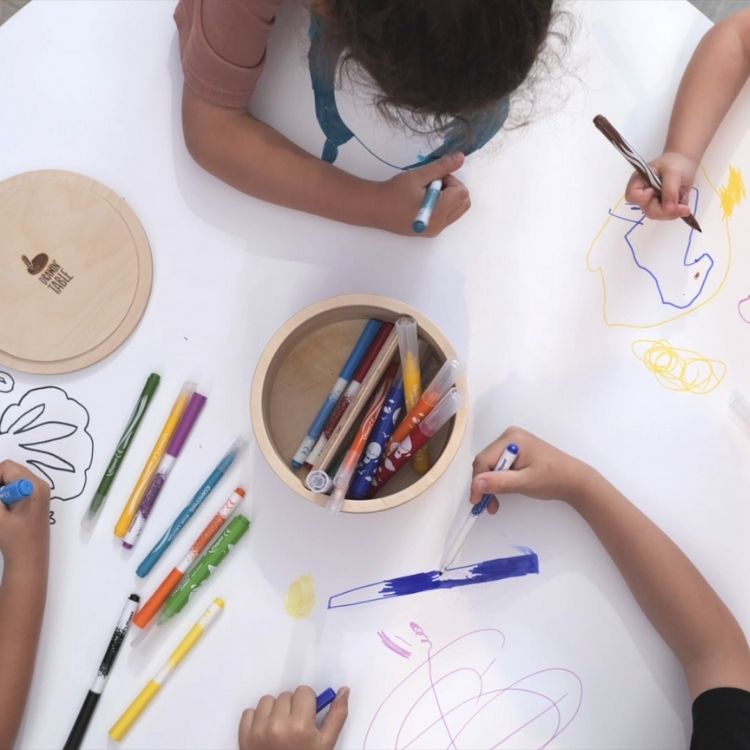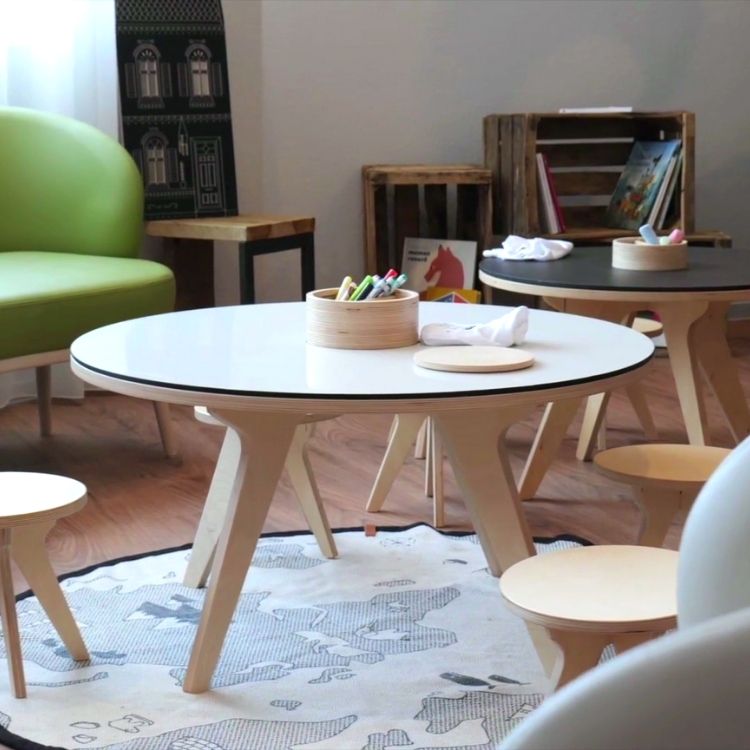 The Drawin'table has been thought for children: its fixing system is without nails or screws.
All Drawin'kids furniture complies with the following safety standards:
NF EN 71-3: General Directorate of Product Safety
NF D60-300-1 : General safety requirements for furniture for young children
NF D60-300-2 : Furniture for young children – Part 2 : Safety requirements and test methods for seats for indoor and outdoor use
NF D60-300-3 : Furniture for young children – Part 3 : Safety requirements and test methods for tables for indoor and outdoor us
NF D60-300-3 : Mobilier pour jeunes enfants – Partie 3 : Exigences de sécurité et méthodes d'essai pour les tables à usage intérieur et extérieur

Livraison dans le monde entier

Livraison offerte en Europe*
à partir de 90€ d'achat

Transaction sécurisée 3D Secure

Service client réactif
Réponse sous 24h