Who said that coloring on the wooden table was prohibited? With the wooden colouring table invented by Drawin'kids, your little ones will have fun defying the prohibitions … but, don't panic! The Drawin'table was created especially for them: a wooden coloring table, with integrated sheets and a reversible tray face chalk / face velleda.
A large table for children: The Drawin'table XXL version
Drawin'kids has also launched a large table for children: an XXL version that can accommodate up to 6 children (or more!). Its diameter is 90cm, while that of the Drawin'table Home version is 70cm.
The Drawin'table XXL is a large table ideal for large families and also for professionals: hotels, bookstores, media libraries, nurseries, daycare centers or nursery schools.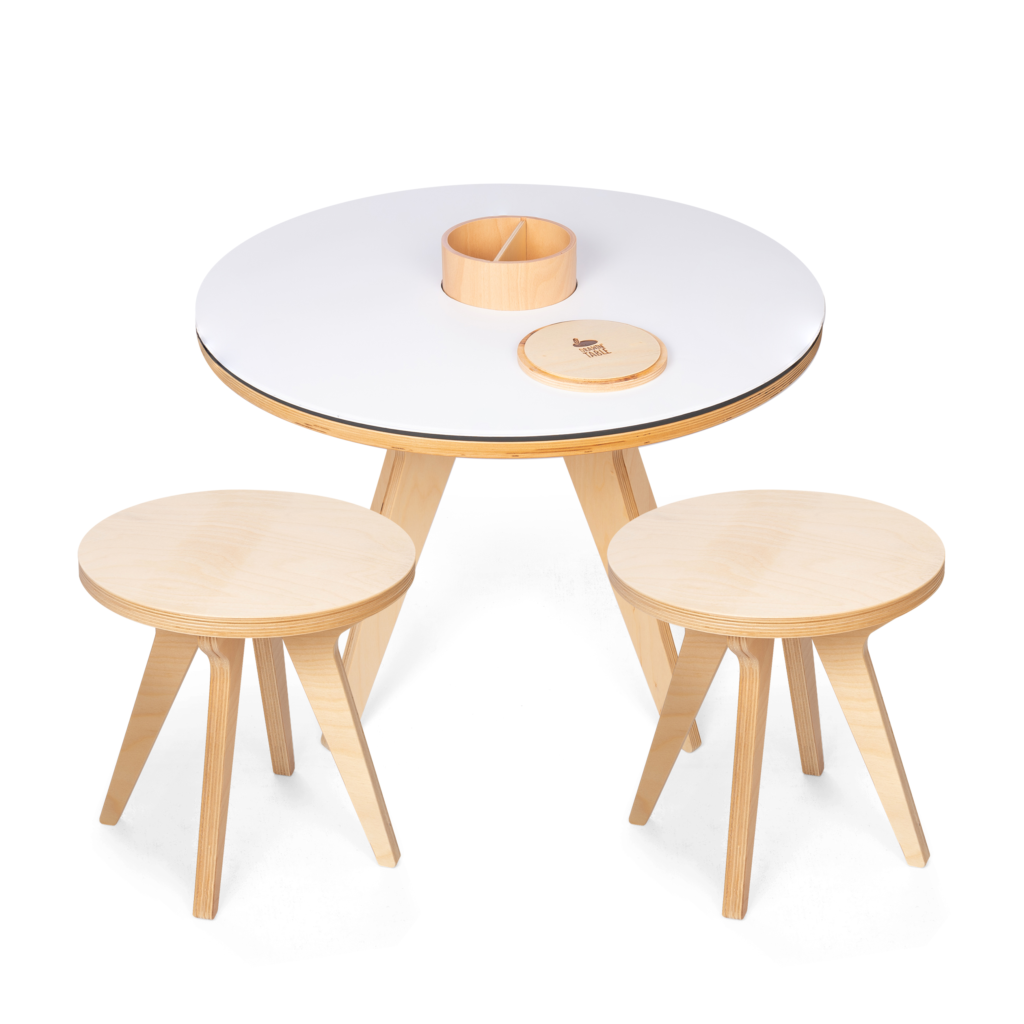 A set table and chair in wood
Drawin'table proposes a beautiful set table and chair in wood, whose Scandinavian design fits all styles. A table and its matching stools in birch wood. The selected birch wood has been carefully selected. It is of premium quality and robust. A coat of varnish has been applied to make the wooden furniture easy to clean.
A table and a chair for children
At their height (48cm), the Drawin'table children's table is appreciated for its atypical design and its multifunctionality. This smart piece of furniture offers several activities to children:
Colouringand drawing: on white or themed sheets, on a black chalk tray or on a white tray for drawing with Velleda.
Playing: when the various supports, sheets and pencil pots are removed, you have a wooden table for children. A table that can be used as a desk or as a game table for two or more people to play a board game, or to make modelling clay or play with Lego.
Having a snack with friends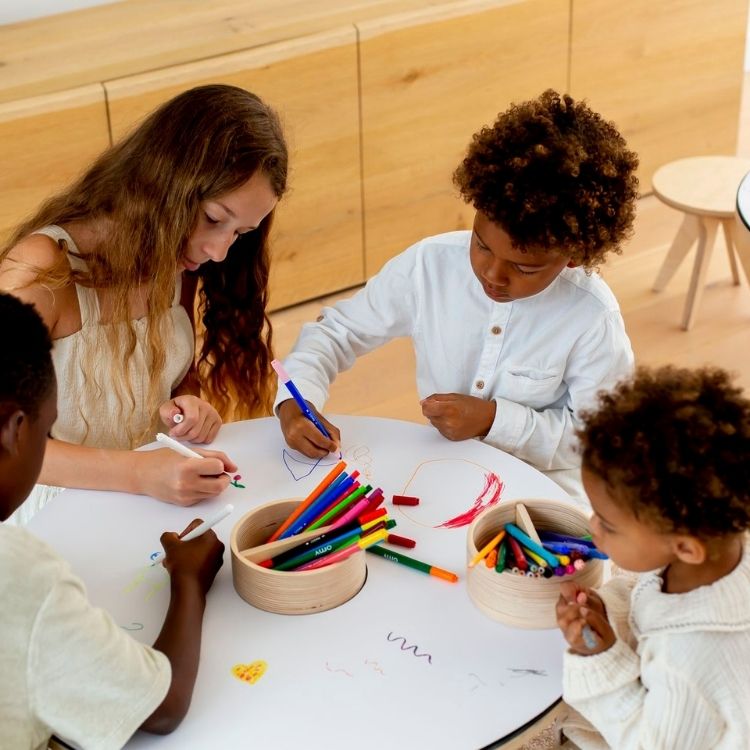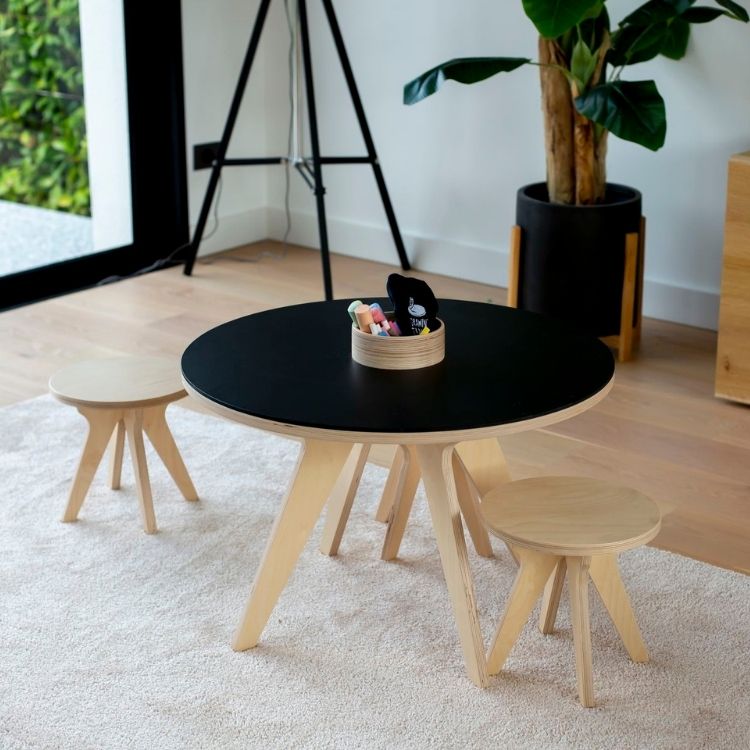 The round table for children Drawin'table is friendly: its round format is welcoming and promotes interaction between children. The exchanges are facilitated, so nobody is put aside.
The Home version of the Drawin'table is the ideal round format with a diameter of 70cm: it is the perfect round table for children for small spaces. Thus, it takes about 1m2 to integrate the Drawin'table Home Edition in a room or in a living room. Beautifully arranged on a round carpet, it will form a beautiful set of furniture in a child's room.
The XXL version of Drawin'table has a diameter of 90 cm: it is the version suitable for large families and professionals. It will be necessary to count approximately 1,50m2 of space dedicated to the round table for child XXL.

Livraison dans le monde entier

Livraison offerte en Europe*
à partir de 90€ d'achat

Transaction sécurisée 3D Secure

Service client réactif
Réponse sous 24h