Christmas is coming soon. For children, Christmas means magic, dreams and, of course, presents! However, choosing the ideal Christmas gift for a child is not a task to be taken lightly! Indeed, the gift you give a child for Christmas can have a lasting impact on his or her development, happiness and memories for many years to come.
The importance of choosing the right Christmas gift for children
When considering the ideal Christmas gift for a child, it's important to take into account not only the child's wishes, but also the long-term impact of the choice. Indeed, a well-chosen gift is more than just an object that puts a smile on a child's face on Christmas Day; it can be a source of happiness and enrichment for many years to come! The ideal gift for a child can also be a tool for learning and development.
Durability, practicality and functionality are features increasingly sought after by parents in a Christmas gift for children. Opting for a durable, practical and functional gift means that the child will be able to enjoy it for years to come without it losing its value and practicality. It also means they'll benefit from a functional gift that makes it more relevant to them.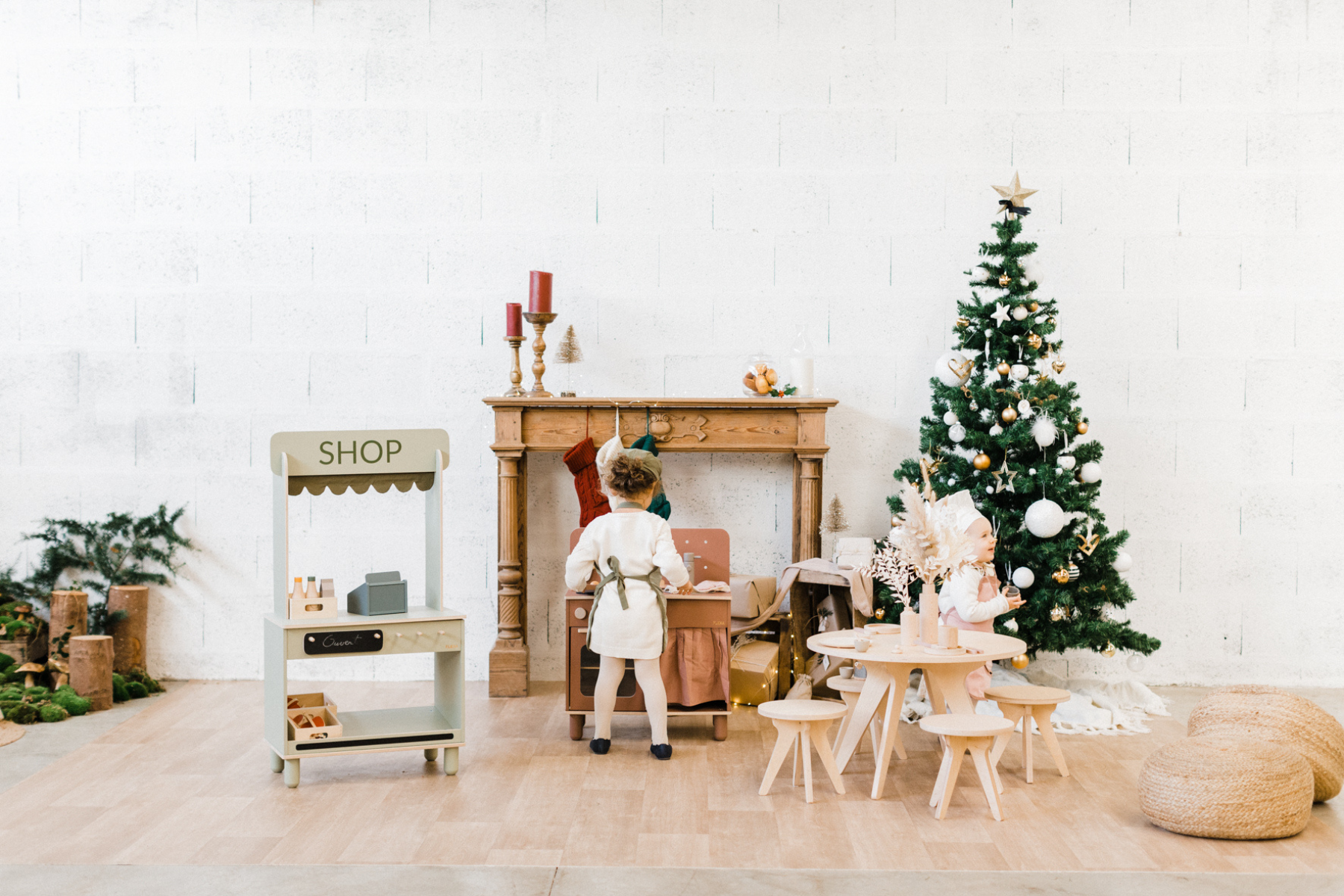 Drawin'table - The ideal Christmas gift for children
Children's furniture is a popular and trendy gift, and the perfect choice for the festive season! The Drawin'table, designed by Drawin'kids, is an educational piece of furniture offering benefits that go beyond the simple notion of a children's table. By encouraging little artists to explore their creativity, draw, color and express their ideas, the Drawin'table contributes significantly to their cognitive and artistic development. The artistic skills and self-expression it fosters are important assets that can prove useful throughout a child's development.
But that's not all! As well as stimulating creativity, the Drawin'table is a great learning tool, enabling children to acquire new skills while having fun. It lets little artists express their imagination and creativity. It also develops hand-eye coordination, while its cleverly designed round shape encourages group activities. It's a great way for children to collaborate, share and build their self-confidence.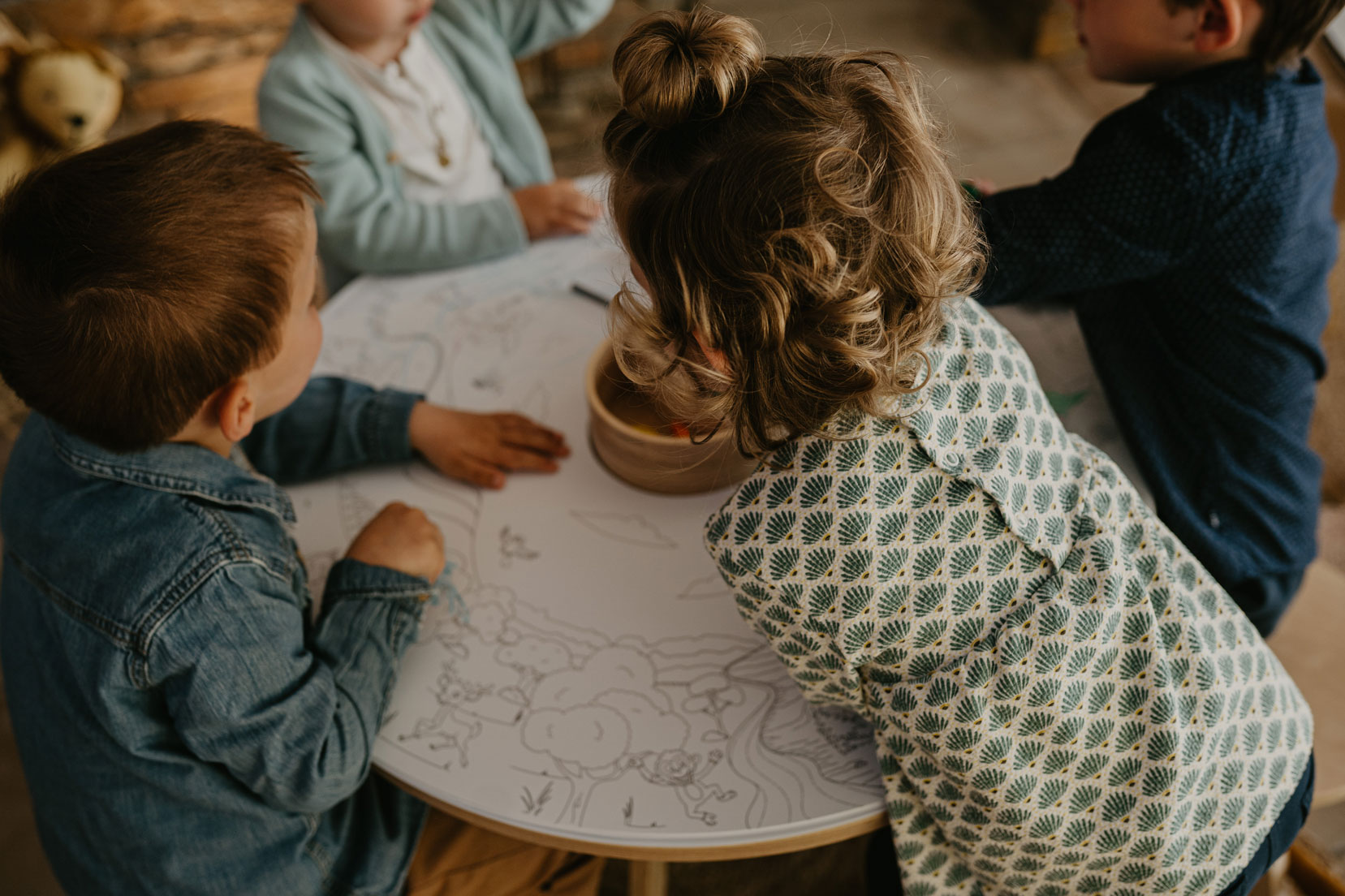 Feedback from satisfied parents
The best way to find out the true value of a product is to listen to feedback from customers and their little artists! In the case of Drawin'table, the enthusiastic feedback from parents, grandparents and professionals who have discovered the pretty drawing table is unanimous.
Many customers have been won over by Drawin'table's well-thought-out design. Its size is perfectly suited to children (H48cm), enabling them to draw, color and do other activities independently. Its round shape is also an asset, as it allows children to sit around the table together, encouraging mutual help and collaboration. What's more, the table meets European safety standards for children's furniture (NF EN 71-3 and NF D60-300), so kids can have fun in complete safety.
And that's not all! Drawin'table's multiple functionalities have delighted parents and children alike! It's not just a table, but also a place for drawing, coloring, playing and even eating! These varied features enable adults to diversify children's activities and keep them busy.
One of the most appreciated advantages of the Drawin'table is its ability to keep children occupied for hours. Parents testify that their children are literally captivated by the Drawin'kids multifunction table. Whether alone or in a group, children always find something fun to do with the Drawin'table. This ability to entertain them while stimulating their creativity is a real benefit for parents.
Last but not least, the Drawin'table's durability and quality is a recurring theme in testimonials. Parents appreciate the sturdiness of this birch-wood table, which stands up to the daily grind of children. It's a solid investment that will last for years, and can even be passed on to the next generation!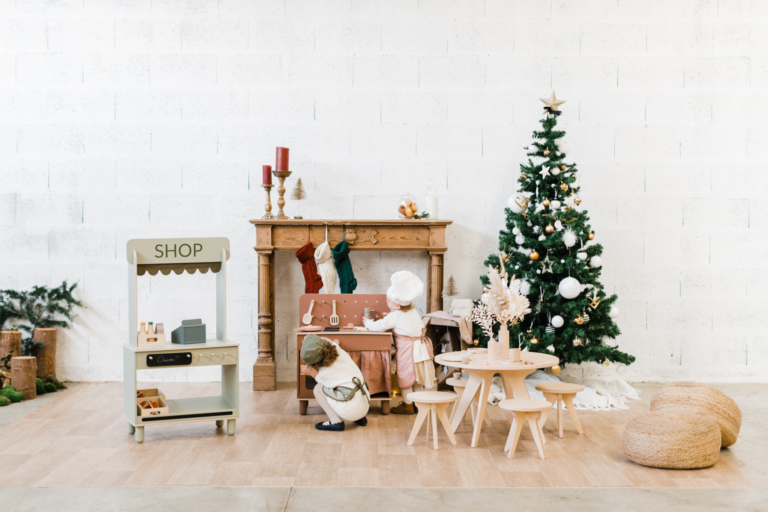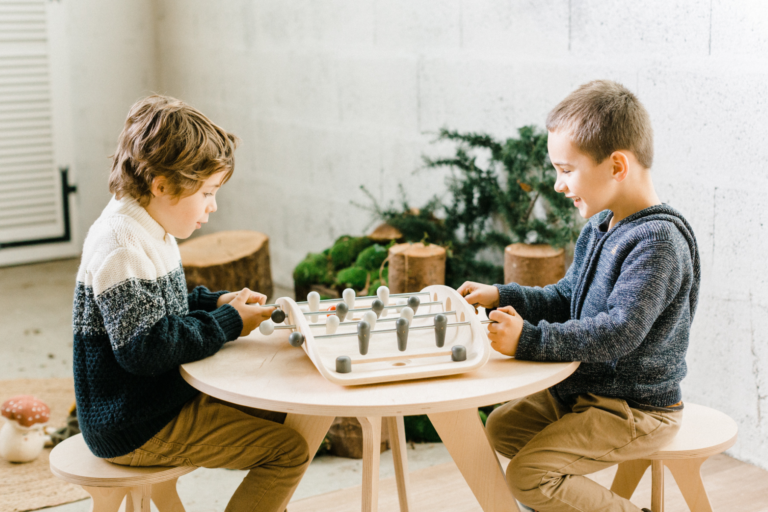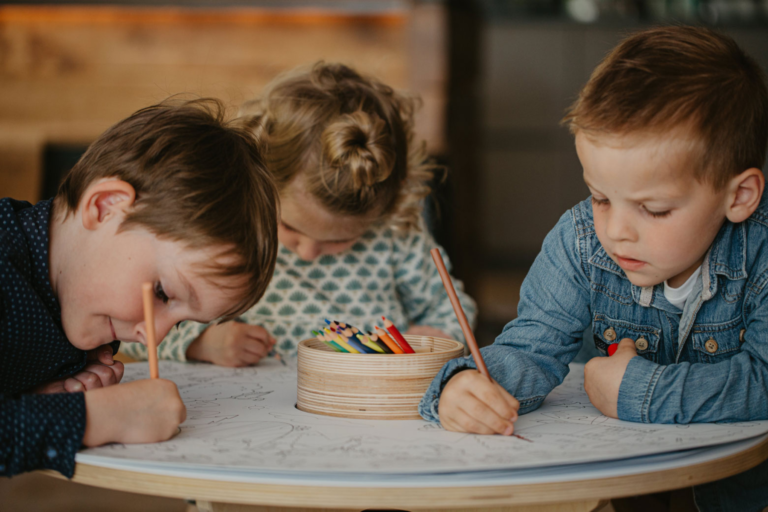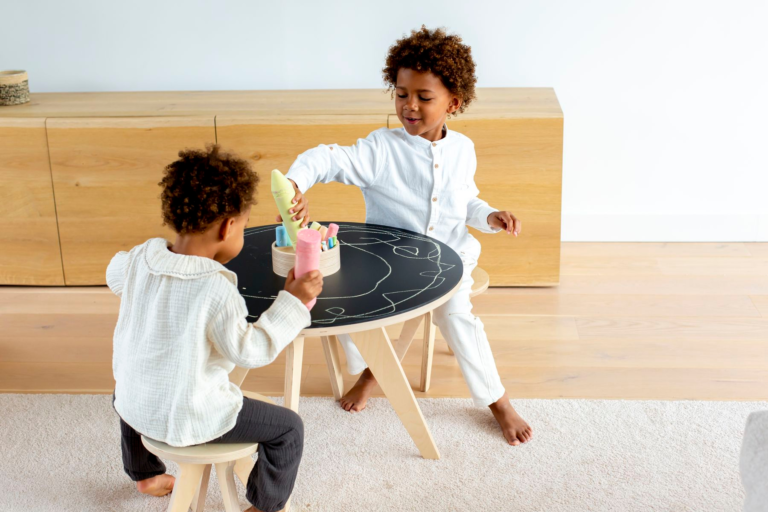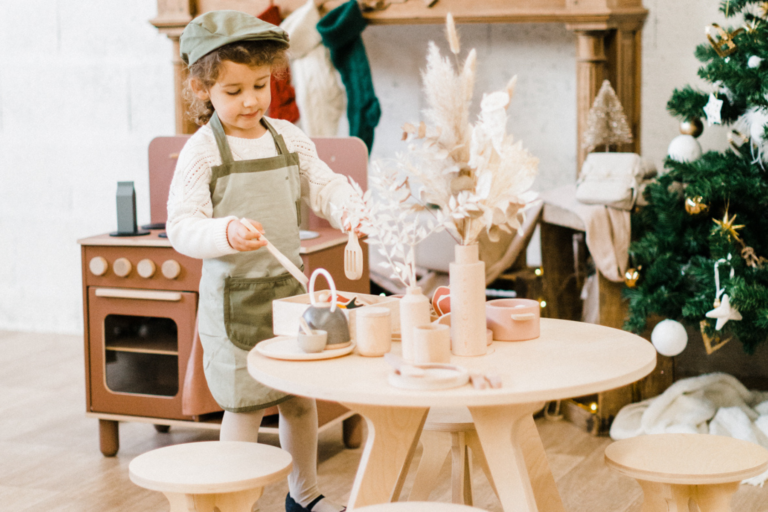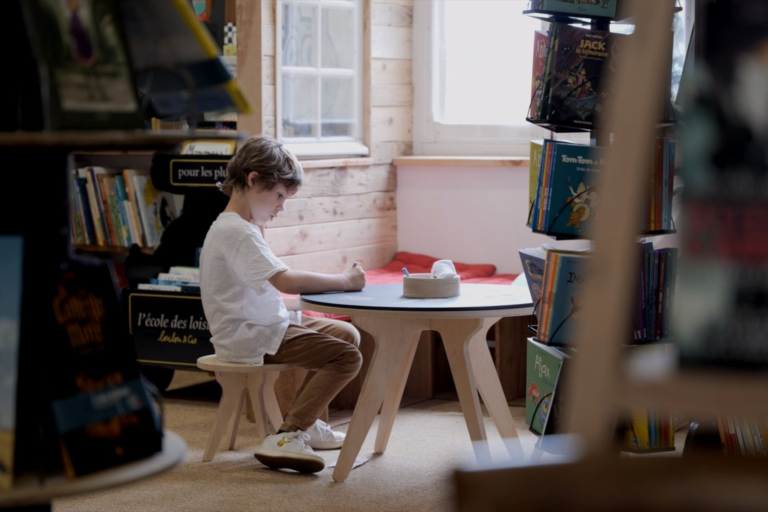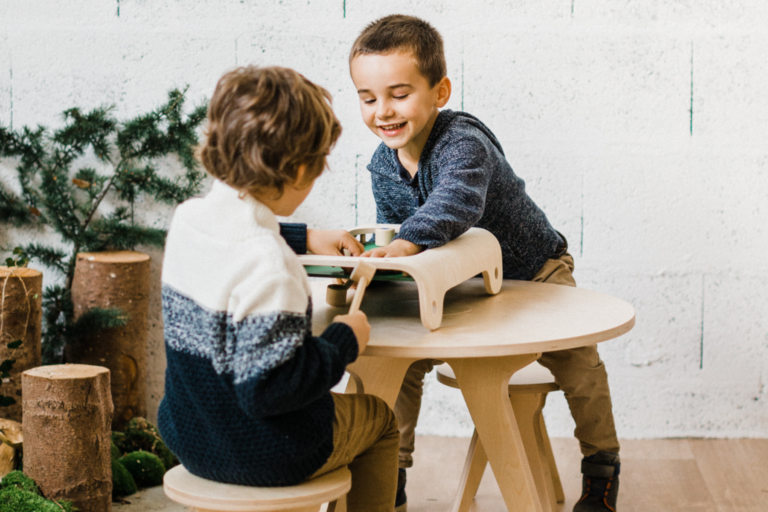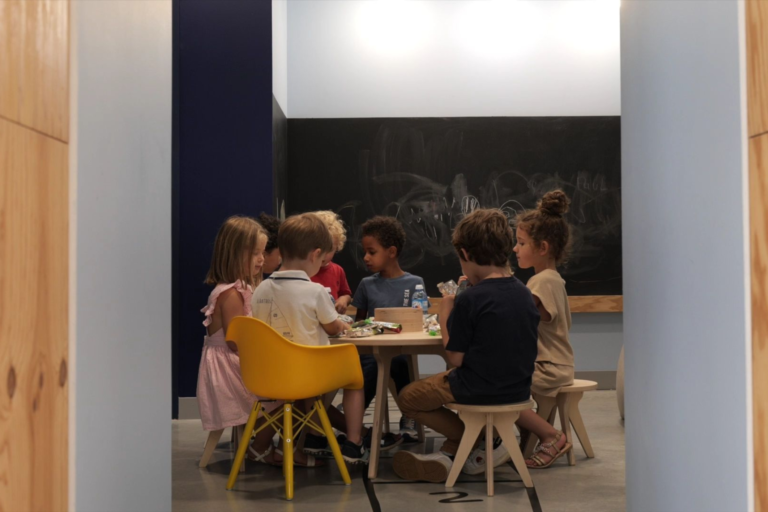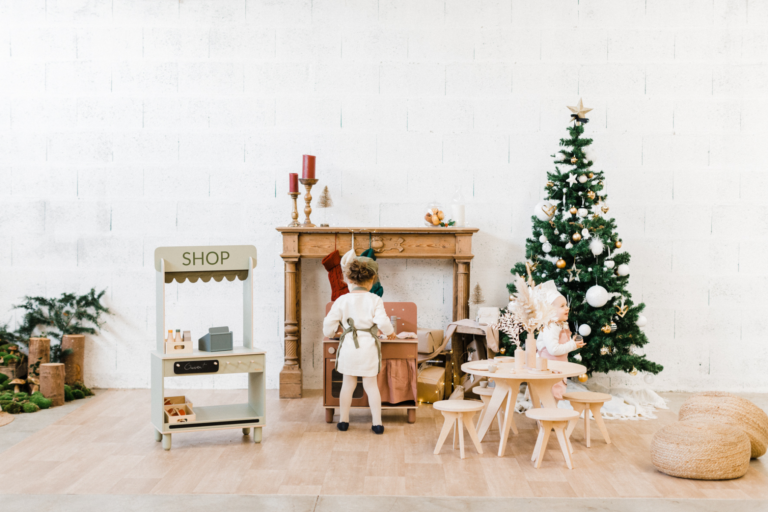 Where to buy Drawin'table for Christmas
You can order Drawin'table directly from our website, but that's not all! It's also possible to discover and try out the pretty Drawin'table in the physical boutiques of retailers in France and Europe!