History
Antonio & Yulia, Marco & Camilla
Brothers and parents of five wonderful children, 4 months to 5 years old... and totally in love. Our story begins in Milan around a table surrounded by children; the idea has indeed developed at home, within the family, between a glass of wine and a plate of pasta, talking about ideas of what we were looking for to buy on the Internet.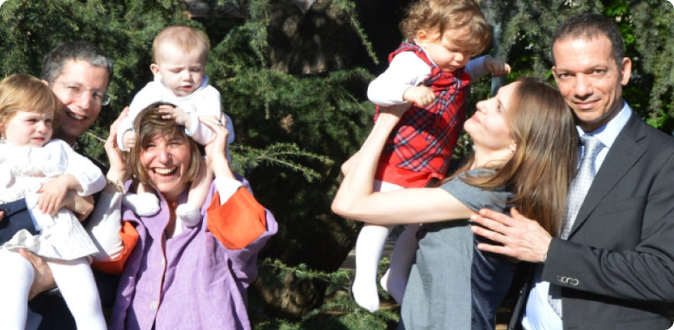 A table, a designer drawing table for children, useful to give vent to their boundless creativity, saving the walls of the house and the furniture ... so, while moving the cutlery and dishes, we took the PC and started reviewing possible gift ideas. By spending time with our children, we discovered the need for a playful item that incorporated the possibility of performing many diversified and creative activities, offering the opportunity to give freedom to their imagination!
Yes, we have seen models of items designed for the drawing activity of the children, but none was complete and satisfied what we had in mind... nothing, there was nothing like it, and so what did we do? Simple, we created and patented it!